Queensland's
leading
Home
Mods
experts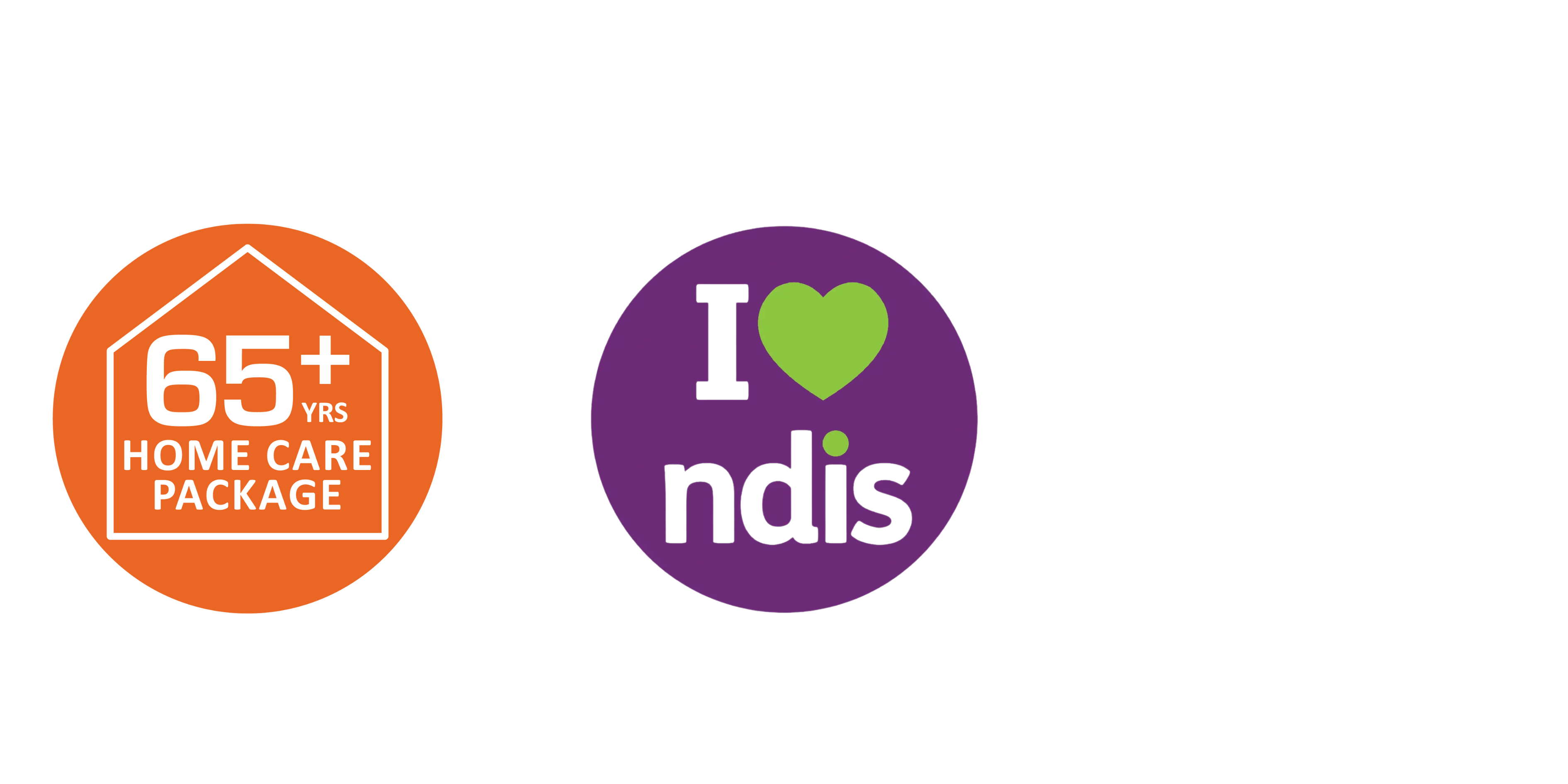 See how we can help with your home modifications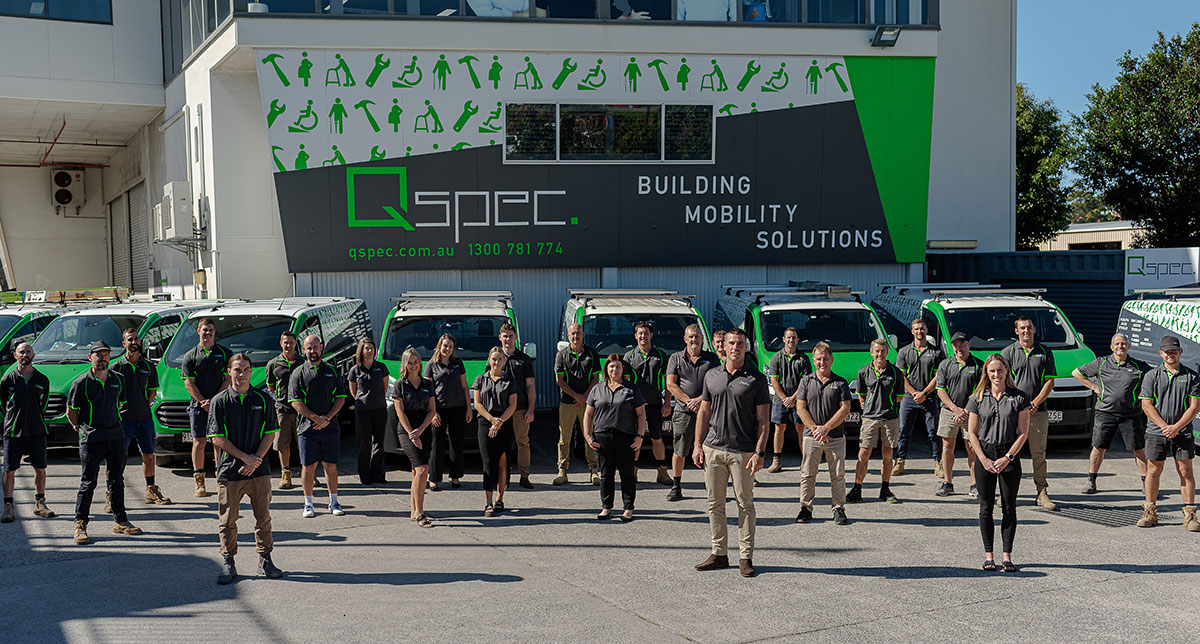 We deliver on the clinical prescriptions of Health Professionals and create safe and independent solutions for clients on a daily basis. Qspec's name is synonymous with home modifications, and we are proud to assist thousands of ageing and disabled clients each year to stay in their own home and re-gain some independence in their daily living.
OUR

COLLABORATION

WITH

SUNCOAST SPINNERS
As a business that specialises in home modifications, Qspec provides clients with a comprehensive service to ensure high-quality modifications are delivered.
Designing Solutions
Qspec's team specialises in designing both minor and complex modifications that enhance the independence of our clients.


Supplying Products
Qspec are network partners with several Australian businesses that provide Qspec with products that promote mobility and accessibility.
Fabricating Modifications
Qspec fabricates majority of modifications inhouse at our Maroochydore workshop, with each modification custom made to fit the requirements and needs of our clients.
Modification Installation
Qspec's inhouse team tradesmen are trained and educated to provide fantastic installations of all home modifications.


Non-Structural Modifications
Complex Modifications
Bidets
Assistive Technology
Non-Structural Modifications
Installing the most effective mobility solution is critical in our drive to enhance the independence of our clients. Our non-structural modifications encompass all the minor modifications we provide our clients, with most providing small yet invaluable adjustments to their homes.
Hose reels are easy to use and minimise trip hazard risk in the yard.
Hose Reels
A thermostatic mixing valve is a great option for combining twist taps in the shower and increasing safety and independence by removing the risk of scalding.
Thermostatic Mixing Valve
There is a range of support rails and accessories that can assist in toilet transfers.
Toilet Support Rails and Accessories
Half step, full step or customised solutions available.
Step Modifications
Shower screens are often removed and replaced with a weighted curtain and rod to allow for easy transition in and out of the shower.
Shower Screens, Curtains & Rods
Qspec supplies and installs sensor lights that are effective in both internal and external locations. Improve visibility by adding a sensor light to the home.
Sensor Lights
Qspec can measure, fabricate and install custom raiser options to fit many different spaces. Raisers are a great option to improve safety in the home.
Raiser Options
To facilitate at-home living for mobility-impaired individuals QSpec offers a range of mobility specific plumbing fixtures that we can install in your home.
Plumbing Fixtures
Qspec offers a range of minor home modifications available to improve mobility in the home.
Other Minor Modifications
Wet surfaces are physical hazards in any home and it can be quite easy to slip and injure yourself. No one wants to hurt themselves or see a loved one fall, especially if it's entirely preventable.
Non Slip Tiles & Treatments
A magnetic door catch opens an entryway, allowing unrestricted movement through the use of strong magnets between the door and its frame. Alternatively, a magnetic door catch is used to keep problem doors shut.
Magnetic Door Catches
Bannister rails are fantastic for providing stability and extra support around your home whether indoors or outdoors. Reduce the risk of injury with one of our free-standing or wall-mounted bannister rails.
Bannister Rails
Qspec installs a range of grab rails to many different surfaces. Offering functional and stylish solutions. Some grab rails can be cut to fit unique spaces.
Grab & Drop Down Rails
Qspec offers several solutions for external access, paths & disability ramps for homes. These are all custom-built to fit your required space. External access, paths, and disability ramps can be installed on residential or commercial properties. Material options include hard wood, concrete, structural ply, rubber, and metal.
External Access, Paths & Disability Ramps
As a home modifications builder, Qspec offers a range of assistive options for drop-down disabled shower seats. Our shower seats can be easily fitted from new or can be wall-mounted.
Assistive technology for the Shower
Complex Modifications
Bidets
Assistive Technology
"Just a quick note to thank you for the work that Matt did this morning and a couple of weeks ago for DVA. My OT was only here on Tuesday and here it is Thursday and the work has been completed. Matt is both a good fella and a very good tradesman. He is friendly, consultative, professional and his work is first class."
"Hi just reporting in on the work that was done to improve the safety and accessibility for myself in the shower. Their worker was polite, courteous, and quick with attention to detail. Plus he emphasized on cleaning up the small amount of material on the floor which was greatly appreciated. He also offered professional advice with his thoughts on the grab rails in the courtyard, that they would only work themselves loose in the hebel walls and said one day they could pull straight out, so we opted not to do them. In all I would have that company back in a heart beat to do any alterations or additional functions in our home."
"I've only just started referring to this company for home modifications after a few fellow OT's recommended using them. Safe to say not only myself but my clients have been very happy with the expertise and all round great service this team offers! Well done."
"As an Occupational Therapist working predominantly in the Home Mods area it is rare to find builders who do a great job as well as really understanding the needs of the clients and their families. Working with Qspec I have found them to be very professional, excellent with clients and great communicators. Communication is often where the process falls down but Ryan and his team do a great job of keeping all parties informed throughout the process. The final result is quality work that is both aesthetically pleasing and functional."
"I cannot recommend Qspec highly enough. Ryan and Alana's (and their team) attention to detail, their honesty, their communications and promptness of the project was over and beyond. I would recommend them for any work needed."
"As an Occupational Therapist with 15 years experience, I have worked with Ryan and the team for three years now. Working in the community you come across such a variety of home environments, tricky spaces (think tiny bathrooms!!), and there has not been ONE occurrence that Qspec hasn't been able to deliver a 110% outstanding outcome! They have been able to create rails (just to name one) for me that have been such an out of the box innovation, that have enabled my clients to be safe and independent once again. I am a better therapist for having Qspec, and my clients are happier, and safer living in their home all thanks to the incredible, heartfelt, professional work by the Qspec team!"
I would also like to thank Qspec for all your services in the past. I would also like to congratulate Qspec for the quality of their staff. My dealings with the office staff and the inhome staff have been amazing. I have been treated with respect, kindness and professional service from all your staff.
Just a note to say how happy I am with my new bathroom. I have been showing it off to everyone and it has had many plaudits. I also must say what a pleasure it was to have your crew in my home. Tim, Matthew and the others were a delight and as tradesmen , absolutely great . I have dealt a lot with trade in my over eighty years and they were some of the best. In conclusion thank you for a great job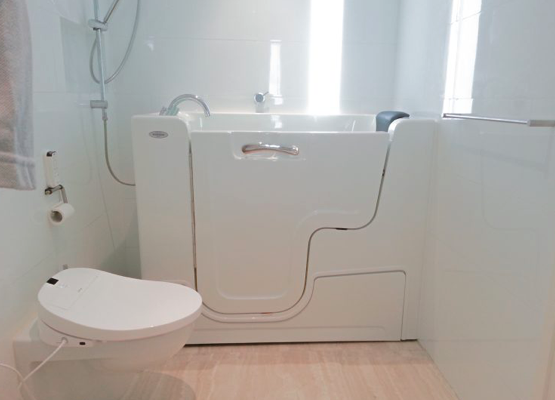 For mobility restricted individuals, bathing can often become a difficult and dangerous task. Traditional bathtubs can be hard to step into, and the risk of
.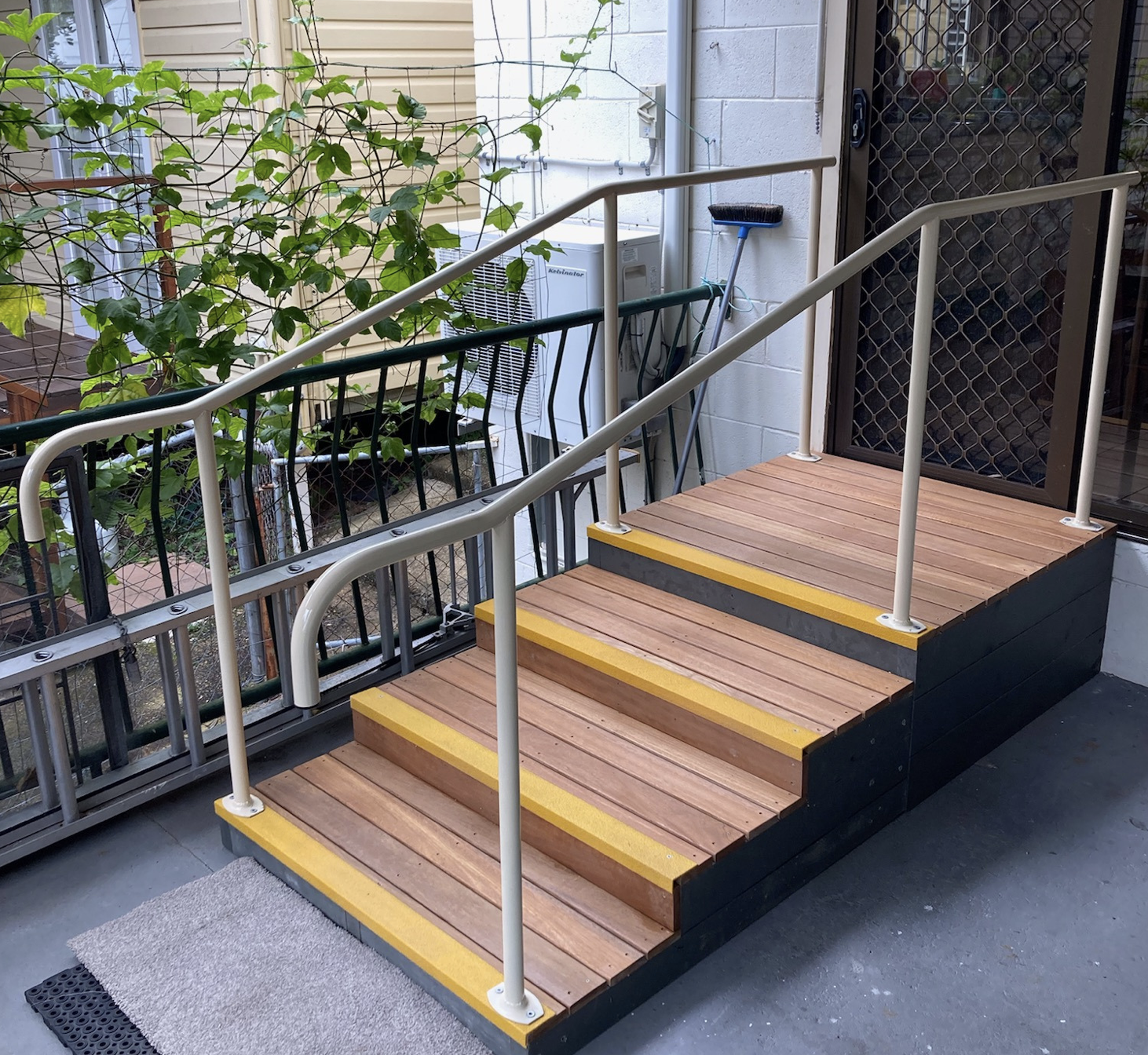 Individuals with sensory impairments, such as vision or hearing loss, may face challenges in their homes. As Qspec has grown over our 10+ year existence,
.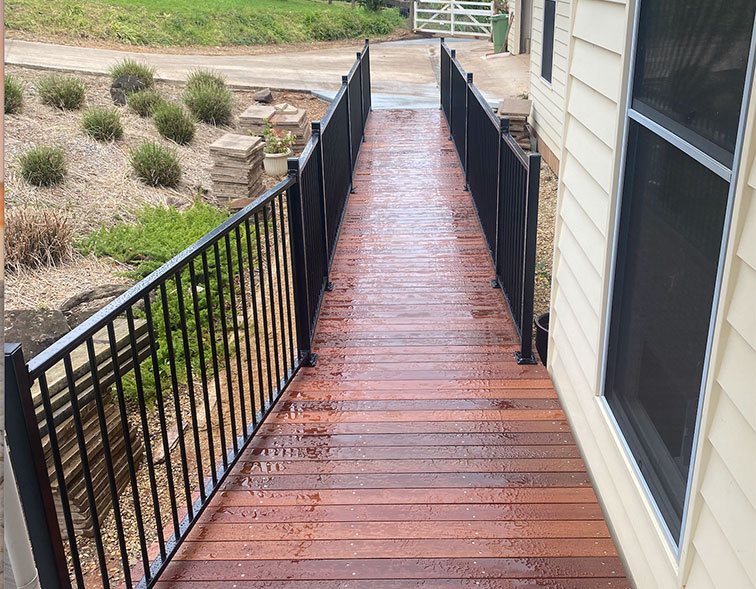 The August Home Mod of the Month is the hardwood ramp and concreting installed around our client Archie's home to provide easier access. Archie relies
.